How We Ensure Consistency

We apply OS, genre and organization specific
glossaries
to all your strings to ensure that key terms are translated correctly and consistently.

Before we release any files your project manager will give them one final check to make sure everything is in order. If you find anything you'd like us to change let us know and we will make the necessary amendments.
How We Give our Translators Context

Before we send any strings for translation we check to ensure that there is enough context to translate each properly and that the translation instructions are clear.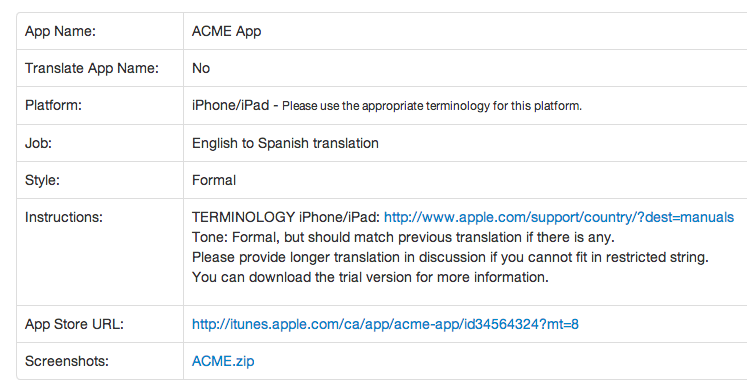 Each translator gets a full list of translation instructions for each job including: translation tone, whether to translate the app name and screenshots of the app.

If the context of a string is not clear we will add a comment to clarify its meaning. If you have added comments in your files the system will automatically extract these and display to the translator.

If we have a query on a particular string we will raise a
task
or
discussion
on it. You will be notified by email.
How We Preserve Your Layout


We generate a
pseudo localized
version of your project when you upload your files. You can make sure everything is good to go before you purchase and it's free!

When you upload your files the system automatically detects placeholders in your strings. If a string contains a placeholder our translation tool will ensure they are correctly preserved during translation.